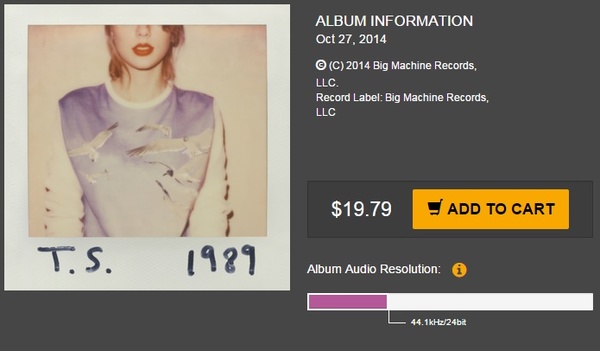 Neil Young's super Hi-Fi music player and Kickstarter blockbuster "Pono" is now available for $399.
Last year, Pono closed its campaign at $6.2 million raised, good for the third best campaign on the crowdfunding site, ever.
The company just launched the Pono music store this morning, allowing consumers to purchase high-quality audio files that will cost you more than the average iTunes or Google Play download but flat out sound better. Creator Neil Young wants consumers to know that music sounds better than your streaming services and digital downloads:
"I didn't listen to music for the last 15 years because I hated the way it sounded and it made me pissed off and I couldn't enjoy it any more,"
he said at CES.
"I could only hear what was missing."
Unfortunately, at $399 and with more expensive song downloads, the player promises to be a hit only among a niche crowd. Young doesn't seem to care:
"I'm a musician. I want people to hear my art. A lot of people feel the same way,"
Young said.
"In my mind, this is a success already because it lives."
The device has two output jacks, one for headphones and a stereo mini-plug analog output for home audio. The Pono Music store offers music in FLAC with quality ranging from CD lossless quality recordings: 1411 kbps (44.1 kHz/16 bit) FLAC files all the way to Ultra-high resolution recordings: 9216 kbps (192 kHz/24 bit) FLAC files.
For example, Taylor Swift's latest "1989" is available for $19.79 in 44.1 kHz/24 bit quality.
Check out the store and the player here:
Pono Music
Written by: Andre Yoskowitz @ 7 Jan 2015 13:19