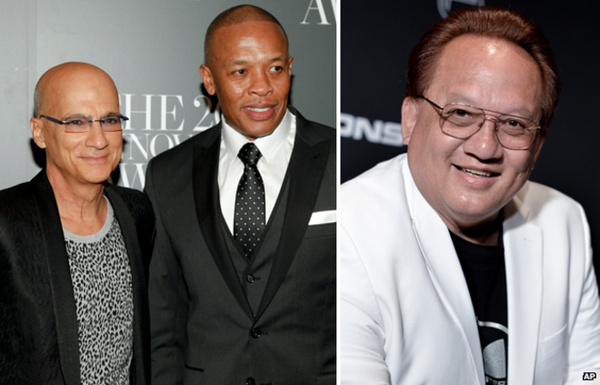 Music execs and now billionaires Dr Dre and Jimmy Iovine have been sued by former business partner Noel Lee, who claims the two used a "sham" transaction to reduce his stake before selling the company to Apple this year for $3 billion.
Lee is the founder of Monster, the "premium" audio and video cable company that originally helped co-design Beats headphones.
The plaintiff says he "lost millions" after the two music execs took full control of Beats after selling a majority of the company to HTC in 2012 and also that Dre had "little involvement" in creating the headphones that bear his name. When the company was sold to HTC in 2012, both Iovine and Dre made about $100 million each, and at the same time diluted Lee's share of the company from 5 percent to 1.25 percent.
Lee then sold his stake for $5.5 million in 2013. Had he still had his 5% stake, Lee says he would have made $150 million from the Apple acquisition.
In the suit, Lee claims that Dr Dre and Jimmy Iovine
"made millions off the work of Monster and Lee, while the plaintiffs lost millions."
Source:
BBC
Written by: Andre Yoskowitz @ 7 Jan 2015 12:39