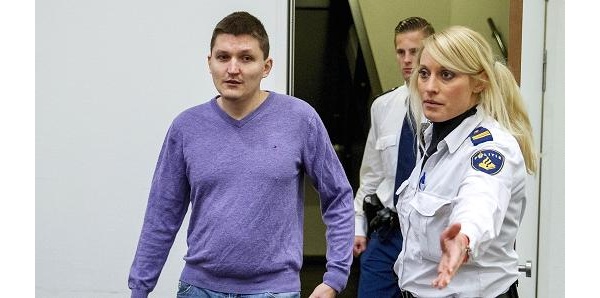 Vladimir Drinkman, a Russian national arrested in the Netherlands in 2012 and extradited to the U.S., has plead guilty to the largest hacking scheme ever prosecuted in U.S. history.
Drinkman has plead guilty to charges of conspiracy to commit unauthorized access to protected computers and conspiracy to commit wire fraud.
The hack/data-theft attacks targeted large corporate networks, banks and payment processors and led to 160 million credit cards being stolen and hundreds of millions of dollars in losses and fraud.
"Defendants like Vladimir Drinkman, who have the skills to interrupt our computer networks and the inclination to do so, pose a cutting-edge threat to our economic well-being, our privacy and our national security,"
said New Jersey federal judge Paul J . Fishman.
"The crimes to which he has admitted his guilt have a real, practical cost to our privacy and our pocketbooks."
Among the companies hit by the attacks were Heartland Payment Systems, 7-Eleven, JC Penney, JetBlue, Dow Jones, Global Payment, and NASDAQ. The attacks went as far back as 2008.
Drinkman was one of four people charged but was seen as the mastermind behind the plan. Drinkm and co-defendant Alexandr Kalinin of Russia 'specialized in penetrating network security and gaining access to the corporate systems.' When in the system, they were able to tactically steal user names, passwords, credit and debit card numbers and other personal information. Afterwards, the data was sold to "trusted theft wholesalers" around the world. American credit card numbers went for as low as $10 a piece while European credit card info went for $50 due to much better security protocols in Europe which are only now expanding to the U.S.
The hacker is facing up to 35 years in prison. The other three indicted are still at large.
Source:
Philly.com
Written by: Andre Yoskowitz @ 16 Sep 2015 12:31