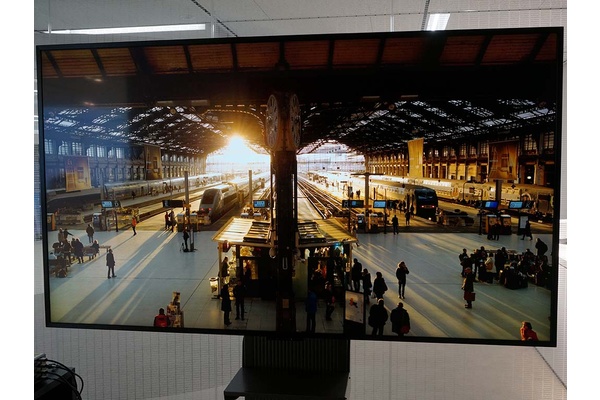 Sharp has announced that the world's first 8K TV is going on sale soon with the astronomical price tag of $133,000.
The LV-85001 has an 85-inch display and a TV tuner although there is currently no 8K content out there so really you would be buying a large 4K TV that can upscale for the time being. Sharp does say the TV will be used to help with broadcast tests next year.
Sharp used their IGZO tech for the monitor, which offers a contrast ratio of 100,000:1 with viewing angles of 176 degrees. An 8K display has a resolution of 7680x4320, eight times larger than what most current TVs display and Sharp is looking to sell the panel to businesses rather than consumers.
Businesses with a lot of money to burn can begin pre-ordering on October 31st.
Source:
Verge via AV Watch
Written by: Andre Yoskowitz @ 16 Sep 2015 13:08