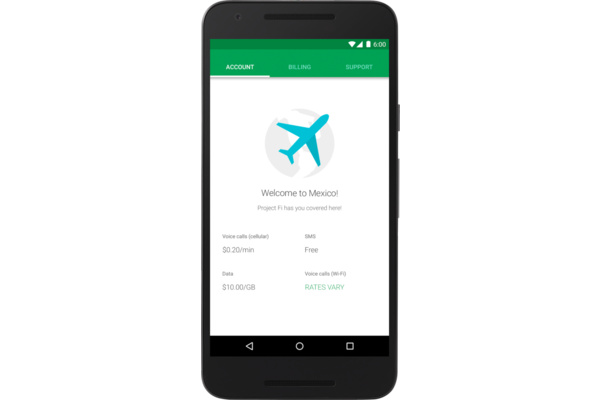 Google's first foray into becoming a carrier, Project Fi, is now available to anyone in the U.S.
The service runs on T-Mobile and Sprint (depending on which network is more powerful wherever you are) and offers unlimited domestic calls and texts, free Wi-Fi tethering, free (3G) data coverage in over 120 countries, and free international texts.
Project Fi starts at $20 per month and costs $10 per GB of data. If you pay for 3GB and only use 2, Google will actually refund you the difference meaning you only pay for what you use.
As an incentive to try it, Google is offering an unlocked Nexus 5X for $200 if you activate the device with Fi. That leads to one of the main caveats of the service, and that is that the Fi only works with the Nexus 6, Nexus 5X and Nexus 6P currently, so most likely you will not be bringing your own phone to the service.
If you are interested, try it here:
Project Fi
Written by: Andre Yoskowitz @ 7 Mar 2016 21:45