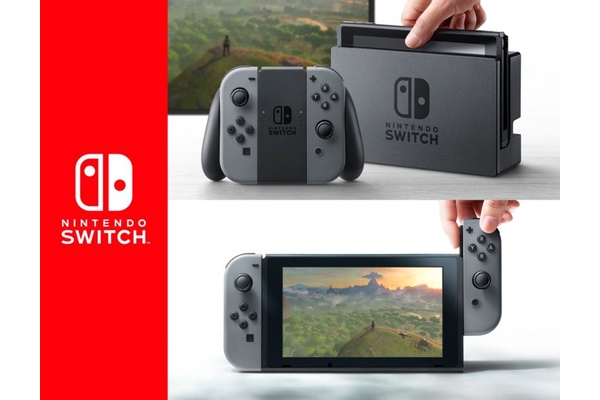 Nintendo has finally pulled back the curtain on the mysterious "NX" console, known officially as the Nintendo Switch.
The gaming company unveiled a "Preview Trailer" today showing off the console/tablet hybrid that has two detachable, one-handed controllers (Joy-Cons) that
"can be employed by numerous people for a variety of gameplay options. They can easily click back into place or be slipped into a Joy-Con Grip accessory, mirroring a more traditional controller."
If you aren't a fan of the Joy-Con you can use a Nintendo Switch Pro Controller that looks similar to a traditional Xbox or other dual-analog controller.
The tablet connects to a TV via a dock, and can slide out easily when you want to take gaming on the go.
"In addition to providing single and multiplayer thrills at home, the Nintendo Switch system also enables gamers to play the same title wherever, whenever and with whomever they choose,"
Nintendo added.
"The mobility of a handheld is now added to the power of a home gaming system to enable unprecedented new video game play styles."
Perhaps most importantly, Nintendo announced major third-party support, includingSquare Enix, Sega, Konami, Activision, Bethesda, Capcom, Take-Two, Warner Bros. and EA. This is a stark contrast to the Wii U which died after game publishers stopped supporting the console.
Check out the trailer below as it explains the system better than I could have:
Written by: Andre Yoskowitz @ 20 Oct 2016 21:07