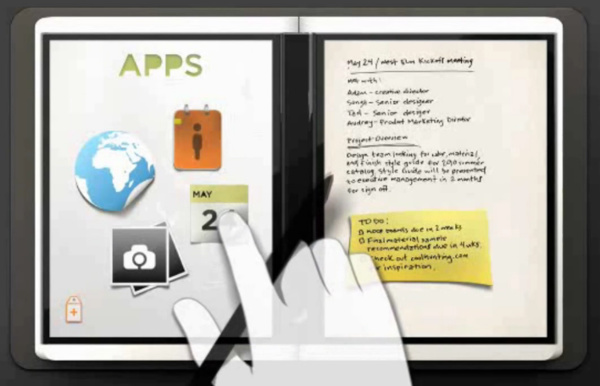 Microsoft's success with their Surface lineup was in doubt right from the beginning. The company was in the midst of failing their mobile platform, and these new tablet devices weren't anything special either.
Gladly Microsoft didn't give up Surface like they did with smartphones, so that we can have some of the best laptop, tablet, and convertible devices around.
The company has been trying to create products that truly fill in the gap between the traditional laptop and the tablet, and their next product might be the one that does it in a way none have even tried.
Market research firm IHS Markit suggests that Microsoft is developing a new type of Surface product that features things like a dual-screen, Windows 10, as well as support for Android apps.
According to a report by
Forbes
, the device would feature two 9-inch displays, and it would be a foldable, ie. clamshell, design. The Windows 10 planned for the device is a new WCOS (Windows Core OS) version which supports the dual displays.
The specs are said to include a new Intel system-on-a-chip, codename Lakefield, which is built with 10 nm technology. Furthermore this new Surface would include support for iCloud as well as LTE or 5G connectivity.
IHS Markit's Jeff Lin suggests that the product would be launched somewhere in the first half of 2020.
Written by: Matti Robinson @ 25 Jun 2019 10:38