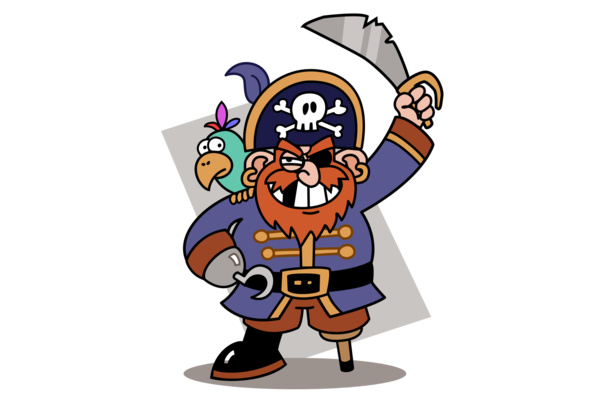 Most of us know that movies and TV series can be downloaded from those shady corners of the Internet, like from various BitTorrent websites, etc. But how the movies and TV series arrive to such services?
Nope, typically the latest movies and TV shows aren't put online by "entertainment wants to be free" enthusiasts, but actual, organized groups, belonging to something that is collectively called the
"The Scene"
or even more precisely,
"The Warez Scene"
or "The Pirate Scene".
That "scene" is built from various groups that are more or less organized in order to have the capacity to get the latest movie / TV show releases as soon as possible and then to distribute those movies, illegally, as quickly as possible to specific online services.
Now, some of the core groups of that world have been hit by law enforcement agencies in several countries. Police have raided individuals and servers in at least United States, Norway and Sweden in order to tackle operations of a group dubbed as
SPARKS
and its affiliated groups called b>GECKOS,
DRONES
,
ROVERS
and
SPLINTERS
.
It seems that the main target of such raids has been the so-called
topsites
, (S)FTP servers belonging to SPARKS or its affiliates. Such servers are basically extremely private online services where individuals can "drop" the latest pirated movies and where distributors then collect the latest loot and share it to wider audience through better-known services, such as
The Pirate Bay
et al.
According to
news sources
, the raids are connected to an on-going court process in New York City where three former SPARKS members are being sued for online piracy, specifcally, movie and TV series piracy. According to the court filings, the alleged SPARKS members now in court were able to fool movie studios and TV studios in order to get so-called pre-release copies of the upcoming movies and TV shows. These materials were then quickly
ripped
, copied to other format and distributed to group's topsite services.
And, it seems, that some of the three people being sued have leaked information related to the groups inner activities - and helped law enforcement officials to launch the raids in several countries at the same time.
According to the federal prosecutors
, the movie piracy operations of SPARKS have caused
"tens of millions of dollars in losses"
to studios over the last nine years.
Written by: Petteri Pyyny @ 26 Aug 2020 9:57